Office Cleaning Help For You Any Time You Need Us In Fulham sw6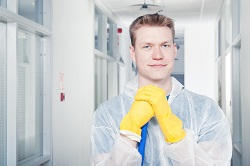 That's why our clients come back to us and trust us with their commercial cleaning services for good.


Office Cleaning Services - The Perfect Match for Your Property in Fulham
Secure a new office site on the river, but want to keep it clean? You can count on Carpet Cleaning Fulham to make sure your property is clean and sparkling! We offer office cleaning services that include one-off cleans, day-to-day (daily) cleans, short term cleanups and monthly maintenance. Plus, if you have multiple storeys in your office building, we will provide additional commercial cleaning services at really affordable rates, so you don't have to pay extra for it. We are proud to be one of the best providers of industrial cleaning services in Fulham - people trust our commercial cleaning services due to our affordability and commitment to high standards.

We know that first impressions count when it comes to any business and keeping a clean environment sends out the right message to customers. Not only that, but it also helps staff feel more motivated and inspires confidence as they go about their work tasks each day. Our skilled office cleaners won't leave any job half done: from dusting Blinds, furniture and windowsills to polishing mirrors and vacuuming carpets - everything will sparkle after we leave the site. What's more, we always use eco-friendly products during all our operations so that you can enjoy freshly cleaned premises without worrying about your carbon footprint either!

Getting Started with Carpet Cleaning Fulham Office Cleaners

One of the best things about outsourcing your office cleaning requirements is how easy it is! With Carpet Cleaning Fulham you can rest assured that you are working with experienced professionals who have what it takes to understand your needs and deliver according. From start to finish we like to keep things as low hassle as possible - this includes getting prices, sending confirmations via text or email and even responding quickly should there be any changes around schedule or requirements. Best of all - we can work around times that suit you, so whether you prefer early morning cleaning before staff arrive onsite or late night shifts after everyone has left - just let us know!

Getting started with us is easy too - simply give us a call on

or complete the contact form on our website for an instant response from one of our team members. We will be happy to answer any questions you might have about our office cleaning services before providing a free quote customized for your property requirements. It's time for your business premises to receive the treatment they deserve - contact Carpet Cleaning Fulham today!