There Are Lots Of Benefits To Our End Of Tenancy Cleaning In Fulham sw6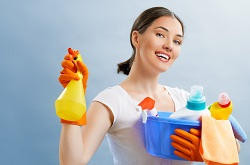 Efficient End of Tenancy Cleaners in Fulham, SW6

Our experienced professionals are willing to provide the best quality Carpet Cleaning Fulham cleaning services. All our cleaners are trustworthy and insured meaning that all your needs will be met with great solutions. All workers of ours possess a criminal record which is provided by the police service upon our request. Our cleaners can perform miracles to make sure that your previous tenancy property looks brand new from scratch.

We offer end of tenancy cleaning services that guarantee passing those inspections! Each of our cleaning teams is highly trained and knows exactly what the landlords or estate agents look at when it comes to their security deposits. Our method includes attacking dirt, grease and marks on walls and surfaces through a variety of techniques so that your house looks nothing less than immaculate.

We understand that clients have generally already moved out of the premises before they need a deep clean, so we bring our own packages of supplies such as cloths, brushes, vacuums etc. We have all the necessary tools and equipment to take care of everything you might have missed in your daily cleaning routine during the period of occupancy and present it back spotless. We pay special attention to hard-to-reach areas like under kitchen appliances, cupboards and drawers.

Our efficient move out cleaners will leave no stone unturned to ensure you get your full deposit amount back from your landlord or estate agent. This eliminates any potential disputes with them regarding incomplete work which can save you a lot of time and money in negotiation processes.

Contact us today for more information about our quality service:

.

Our mission is to provide hassle-free end of tenancy cleaning services in Fulham, SW6 that are tailored made to meet the customers' individual requirements at the most competitive prices you can find on the market. We always strive to maintain professionalism and use only eco-friendly products approved by environmental authorities across Europe. That ensures a quality final results while protecting our environment at the same time.

Our reliable team works seven days per week so bookings can be made even at short notices. You can select convenient slots for yourself as well as add additional services like carpet/upholstery steam cleaning or window cleaning if needed. Booking is easy - fill up an online form on our web page or contact us directly for a free valuation. Don't hesitate to ask for discounts if you're looking for more than one service!

So if you're looking for an efficient way to get your end of tenancy cleaning in Fulham done professionally without breaking the bank, then contact us today -

- and get ready for your next move!